Services for upcoming holy days, other special services, and programs that blend prayer, fellowship, and learning. Updated regularly.
Also see:
schedule of regular services • calendar of events
Aliʻi Sundays
The Royal Societies are normally invited to the 8:00 am service on these special occasions. However, due to COVID-19 restrictions, services may be by streaming only.

January 3, 2021
Queen Emma's Birthday (January 2, 1836)
February 14, 2021
King Kamehameha IV's Birthday (February 9, 1834)
May 16, 2021
Prince Albert's Birthday and Baptism (May 20, 1858)
September 5, 2021
Queen Lili'uokalani's Birthday (September 2, 1838)
October 17, 2021
Princess Kaʻiulani's Birthday (October 16, 1875)
November 14, 2021
Diocesan Feast Day: Queen Lili'uokalani's death (November 11, 1917)
November 21, 2021
King Kalakāua's Birthday (November 16, 1836)
November 28, 2021
Diocesan Feast Day: King Kamehameha IV and Queen Emma
December 12, 2021
King Kamehameha V's Birthday (December 11, 1830)
December 26, 2021
Queen Kapiolani's Birthday (December 31, 1834)
Ash Wednesday, Feb. 17, 2021
7:00 am and 9:00 am: Invitation to a Holy Lent, streamed on Facebook
12:00 noon: Invitation to a Holy Lent, with Bishop Fitzpatrick, live in the Cathedral and streamed on Facebook.
5:30 pm: In-person worship in the Memorial Garden (Ewa side of the Cathedral)
For more information on this service, please see this page.
Evensongs
Until further notice, all Evensongs are streamed live on Facebook.

January 31, 2021
Candlemass Evensong, with the 6-voice choir
March 7, 2021
Evensong with the 6-voice choir
Please check this space monthly for more Evensong scheduling information.
Our beautiful evensongs are made possible thanks to a generous grant from the Orvis Foundation.
Recent and Upcoming Services
This is a special Thank you! to the wonderful people who have stepped up and volunteered to record readings of lessons and prayers for our live-streamed worship services during the COVID-19 shutdown! Our recorded services have averaged 40-50 live viewers on weekdays and 150 or more on Sundays, plus literally hundreds of views of the videos after the live broadcasts. There have been viewers from not only all Hawaiian islands, but from all over the US mainland and as far away as Guam and Japan. Primary thanks, of course, go to Fr. Moki Hino and Dixie Kaetsu, for producing all the services, but our volunteer lectors have made them true Cathedral services. Please enjoy this slide show!
More…
The year 2020 has been like no other, due to the overwhelming effects of the COVID-19 virus. The Cathedral has responded to increasing calls for action to minimize the effects, first by changing our methods of receiving communion, then by live-streaming services from the Cathedral with only service participants present, and then by presenting live-streaming services from Fr. Moki's home in Chinatown with only himself and production assistant Dixie Kaetsu, with lectors and other participants submitting videos of their readings.
The ultimate challenge is the greatest celebration of the Christian year, Holy Week and Easter. A great deal of thought, creativity, and care has gone into planning and executing these critical services, and we present them here to salute and thank the participants and to encourage everyone to find inspiration in these unique worship services!
Please enjoy our unique Holy Week and Easter services:
See this special tribute to all the volunteer lectors who have helped make this possible!
More…
Faced with public health advisories to stay at home in order to avoid transmission of the COVID-19 virus, the Cathedral cancelled all services after March 15. Instead, we instituted a program of live-streamed Morning Prayer from the Wahi Kapu and, on March 22, streamed a Liturgy of the Word from the Cathedral's nave, which was watched by over 200 people throughout Hawai'i and even on the mainland. However, shortly thereafter, a lockdown was declared, and we were forced to abandon even this strategy.
Since then, Fr. Moki Hino has been maintaining the schedule of daily Morning Prayer and Sunday Liturgy of the Word from his apartment in Chinatown, with production assistance from Dixie Katsu, who lives in the same building. Secretary Lauren Houghtailing is emailing everyone on the Cathedral's email list a link to download bulletins for every service the prior evening, so they can fully participate in the service. Dedicated volunteers (including Uncle Kimo Kahoano, above) have been recording videos of themselves reading the lessons, which are then shown during the streaming services (see the photo). Musical offerings are contributed by Director of Music Leohone Magno and others, and we have made use of existing recordings of music from parishioners. Using these strategies, we will be presenting Holy Week services with additional guest participants as follows:
Palm Sunday, April 5, 10 am: ...
More…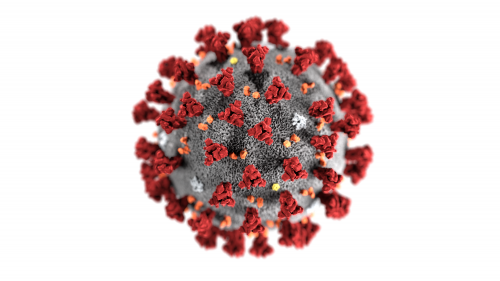 March 16, 2020
Dear Cathedral Ohana:
I am writing to inform you that due to the coronavirus pandemic,
worship at the Cathedral will be suspended through at least March 31, 2020
. Please monitor the
Cathedral website
and email messages from the Cathedral for further updates. Also, please help me in spreading the word to those who may not have access to computer or email. We will also be sending notice out by snail mail tomorrow morning.
In the meantime, I ask the following:
Please continue to support the church financially. Online giving is available at the Cathedral and contributions can also be mailed in.
Please check in on one another from time to time via email, phone, Facebook, FaceTime, and Skype.
Please pray for the church, government leaders, those afflicted by the virus, and for a quick resolution to this virus.
Please take advantage of this time to practice Sabbath and self care.
As I sat in the 10:30 service yesterday morning, I confess that I wondered how long it would be before we would gather in the Cathedral sanctuary again as a worshiping community in light of our call to respond responsibly to COVID-19.
This morning
Bishop Fitzpatrick announced
that all worship in the Diocese of Hawai'i and other related in-person gatherings would be suspended through March 31. This includes things like Bible study, book group, mah-jongg, ...
More…
Live Services in the Cathedral, February 2021
As the COVID-19 pandemic has proceeded, the Cathedral has striven to continue providing worship services in various combinations of live and streamed services.
Live services are taking place in the Cathedral, according to the schedule below:
Sunday, 8 am: Holy Eucharist Rite II in Hawaiian and English, with sermon and music, in the Cathedral (subject to protocols below) and also streamed on Facebook
Sunday, 10:00 am: Holy Eucharist Rite II in English, with sermon and music, in the Cathedral (subject to protocols below) and also streamed on Facebook
Sunday, 5:00 pm:
During the week, 9:00 am: Special Lenten services streamed on Facebook. See our Lenten schedule here.
Protocols for in-person services:
The following practices and protocols will be in place for our gathering if you come and join us in-person:
Mask wearing is required at all times. Free masks will be available as you enter, if you need one.
Hand-sanitizer will be available. Please use it upon entering and leaving if you wish.
You will be asked for your name and phone number to be written down by an usher, just in case we need to do contact tracing.
To assure physical distancing, look for the blue 'x' in the pews for a place to sit. Families who live together can sit together; others must maintain a 6′ ...
More…