Dear Cathedral Ohana:
The holiest and most sacred time of the year is upon us and this morning I sat in the Cathedral in the company of a street person.  Each of us, in our own private ways, sat in prayer.  I felt the Christ within her ministering to me and I hope the Christ within me did the same for her.  If that did indeed happen, then this truly is a holy Holy Week.  And as I left the sanctuary to come back into the office, I was glad to know that because of all we do, people can come into our worship space, say prayers, and feel the presence of God.  Furthermore, it's nice to know that not only are we blessed; we are also a blessing to others.  That makes me very proud to be your priest and to serve at the Cathedral.  Let's not lose sight of the way we can and do touch people's lives.
A Special Mahalo
Last week I received a very gracious letter from Father Malcolm Chun where he submitted his resignation as Canon Pastor at the Cathedral.  His last day in the office will be Friday, April 21st and that means that his last Sunday with us will be Easter Sunday.  As such, Bishop Fitzpatrick has asked that he preside at the 8:00 Easter service and Father Malcolm has accepted the Bishop's invitation to do so.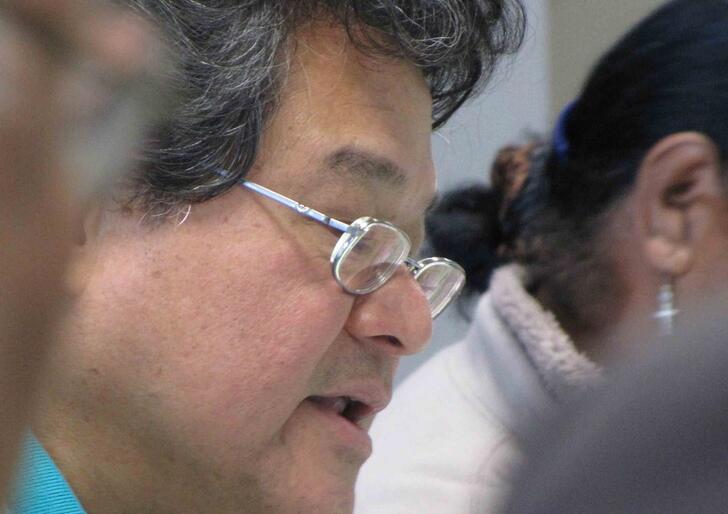 Malcom and I go way back.  I remember his coming to St. James in Kamuela in 2001 when I was discerning a call to Holy Orders and thinking about formally applying for Postulancy so that I could attend seminary at Seabury-Western.  At that time, Malcolm was also in the process and I was struck by what I felt was a deep sense of spirituality, especially in the way he spoke about King Kamehameha IV and Queen Emma.  Because of that, it was an honor to serve on the Commission on Ministry that recommended Malcolm for ordination after a seventeen-year process.  Furthermore, I was touched when Malcolm asked me to fly over from Hilo to attend on the day itself.  That just goes to show you the kind of person Malcolm is.  He cares about people and he cares about the Cathedral deeply.  In his letter to me he wrote:
"The fiscal situation for this budget year continues to bring undue stress and anxiety to the workplace with little relief in sight, and having two full time clergy may now be more of a luxury than a necessity.  The redirected funds for, at least the next two fiscal years, may help the Canon Administrator and the Chapter look to addressing the priorities facing the Cathedral, especially in maintaining and upgrading the infrastructure."
These are the words of a gentleman and a scholar.  I plan to make a personal gift to Malcolm on Sunday morning and invite you to do the same in thanksgiving for Malcolm's love for the Cathedral and his ministry to all of us over the years.  Again, thank you ever so much, Malcolm.
Holy Week & Easter Services
In the midst of transitions, life goes on and we have Maundy Thursday, Good Friday, the Great Vigil of Easter, and Easter Sunday ahead of us.  I look forward to the experience of worshipping in the Cathedral again for Holy Week after many years away.  In planning this year's worship offerings, I brought to mind the words of Bishop Fitzpatrick to me at a diaconal ordination many years ago that I really loved.  When I mentioned how profound that service was for me, the Bishop said, "The best thing to do is to keep things simple and let the rite speak for itself."  I took those words to heart and my prayer is that we will walk away from our Holy Week and Easter having been touched by the presence of God and empowered and emboldened to take that out into the world for people like the woman who sat with me in prayer in the Cathedral this morning.
Closing Thoughts
I close for now with warm thoughts and prayers for blessed Holy Week and Happy Easter.  I look forward to being with you at worship.  Please take care until then.
Peace,
Moki+